Do you dream of finding those perfect fit jeans? Do you struggle finding a style that suits you? If you answered yes to any of those questions then the Jean Genie can help you! I visited the Jean Genie in Chapelfield Norwich and here's how I got on!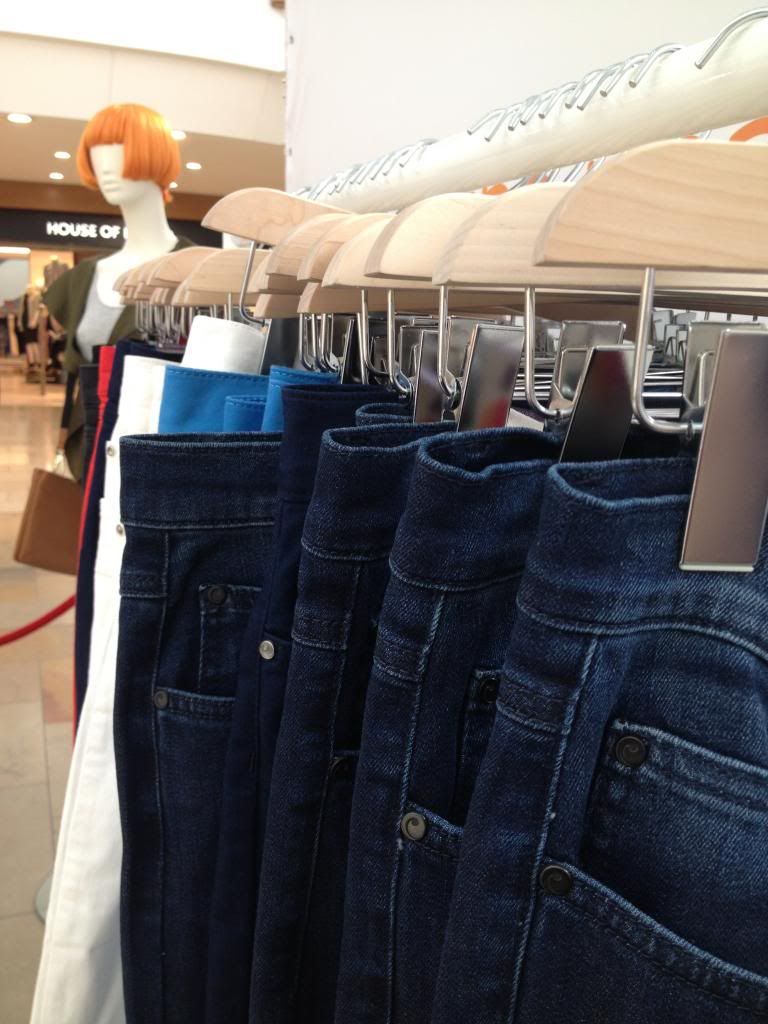 I was greeted by the wonderful Jean Genies who asked me a bit more about what I look for in a jean and if I have any problems in finding my perfect fit. I'm about 5ft 3, pretty much have non existent curves and I have stick thin legs so I have never really wanted to go through the stress of finding my perfect fit jeans. I explained this to the Jean Genie and she said that super skinny jeans would be perfect for my small frame. That was one box ticked!
She walked over to the rail which was full of different colours, styles and shapes and picked out a few for me to try.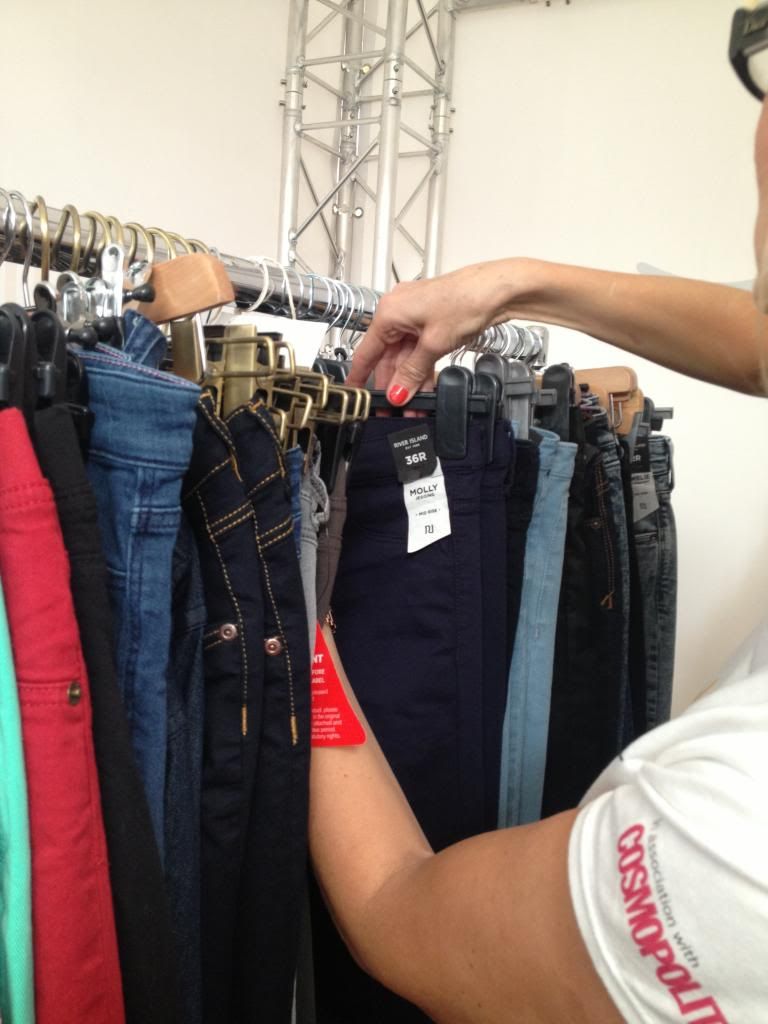 She picked out a pair of navy spotted jeans from Tommy Hilfiger. I tried them on. As soon as I put my right leg in, I knew these babies were the right fit. I couldn't believe my eyes! I stepped out of the changing rooms and Chrissy (one of the Jean Genies) beamed from ear to ear. We were both so excited at how well these jeans fitted me that we had to have a picture!
What I like about these jeans is that they are so incredibly soft. Made of a mix of cotton and tencel, they didn't feel like jeans at all which is what I love. I love the print and it's very easy and versatile. I walked back into the changing room desperately wanting these in my wardrobe but I was feeling very hopeful.
It took another 2 pairs of jeans for me to find another great fit. These pair are from Republic which is more up my street. I never thought of trying jeans from Republic but being a brand that stocks different brands other than their own, they offer a huge variety. The pair I tried on are called Crafted Womens Basic Super Skinny Jeans and for £25, I shall be having a few pairs of these!
These pair have the same texture and feel as the Hilfiger pair which was a winner for me. They are slightly longer which I don't mind as I would roll them up but they are long enough to wear with boots in the winter. Now down to £20, I shall be buying the bleach and the mid wash! #rollonpayday
While there, I got measured for my Curve ID. Yes I got my skinny bum into a pair of Levi jeans! Ever since the Levi store opened in Chapelfield, I have been meaning to find out my Curve ID. I love the whole concept so I was keen to see if they catered for my ever so small frame! I am a Slight Curve with a Modern Rise. Although they were denim, they felt so incredibly soft and easy to wear. Most of the jeans I have worn have been super heavy and uncomfortable (which is why I went off trousers completely)! Here are a few pictures of the beauties!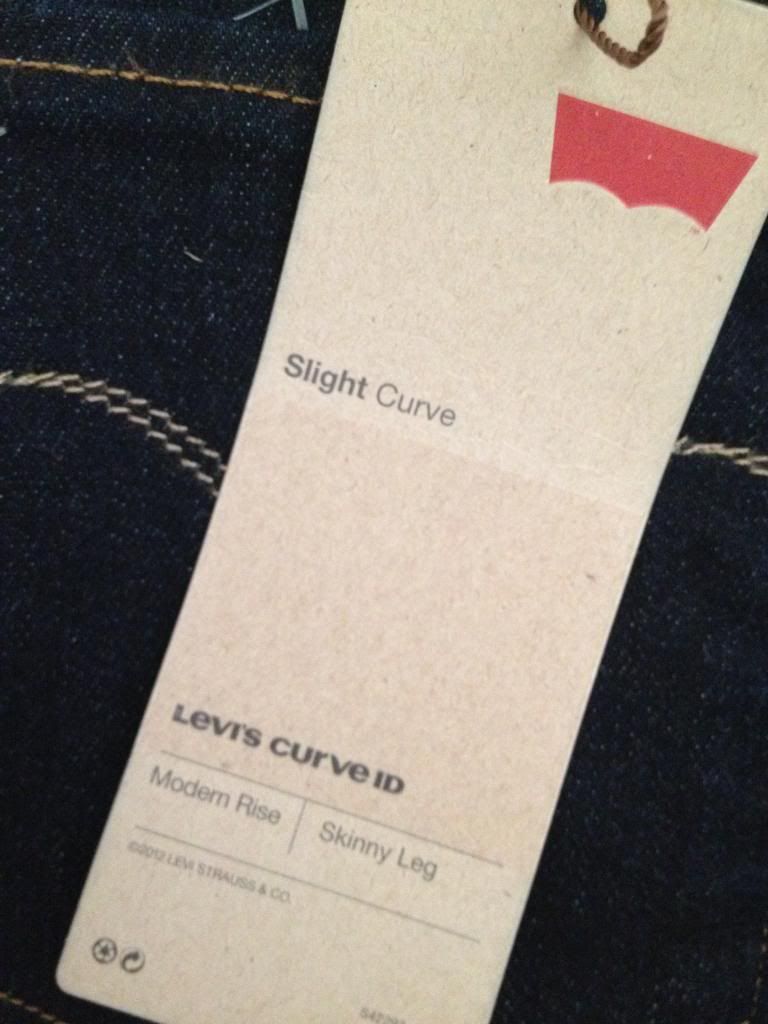 Overall, I went in not hoping that I would come out with 3 pairs of perfectly fitting jeans! The service by the Jean Genie ladies (Chrissy and Janet) was just amazing. They are very professional, know the trends, helpful and built that ever so special rapport that means you instantly trust them and their decisions. I tried on bright pink, floral prints and lemon yellow jeans and I never would have done before. If you find it hard to shop for jeans then I'd recommend you book a session with your local Jean Genie NOW! Oh and did I mention the service is free? So if you have 20-30 minutes out of your time, run along to Jean Genie! The links will be below! Here are some pictures!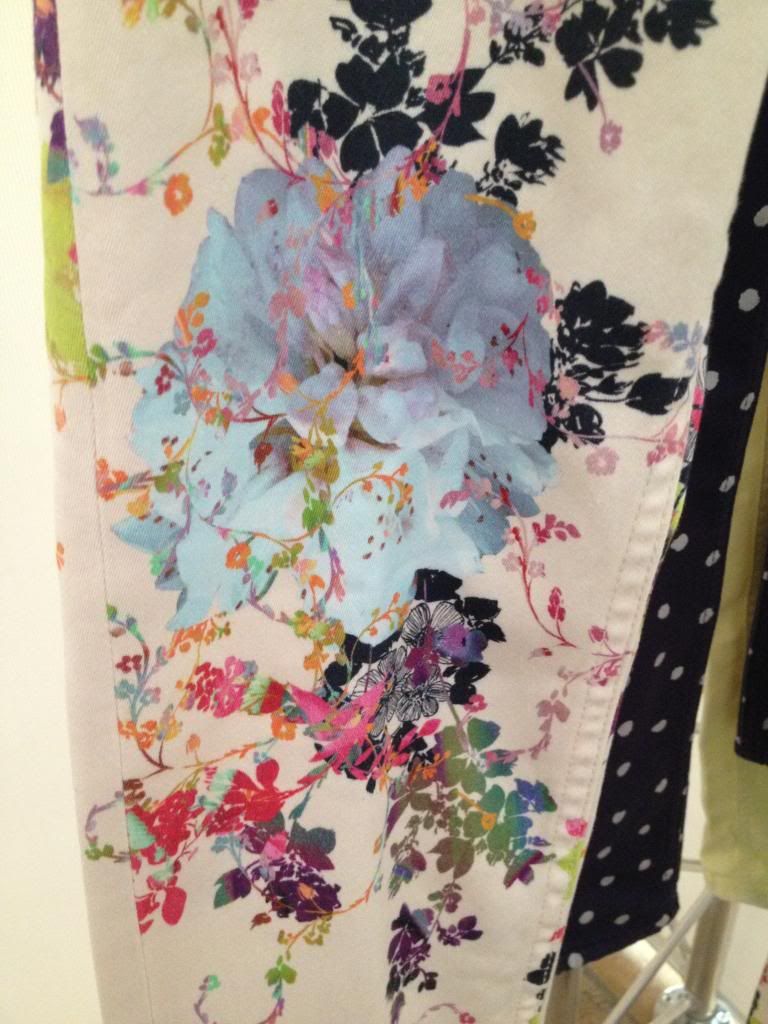 Below are a list of dates when Jean Genie is coming to an Intu near you. If you're anything like me, I really do recommend you use their free service and find your perfect fit.
Follow on Twitter @intuChapelfield
I'm off now to buy my jeans, are you?