One Christmas a few years back, I opened a present from my Aunty. As my Birthday and Christmas is so close together she said that this was a joint present. She also handed my cousin the same. We ergerly opened the envoleope together and out pops a bright baby blue leaflet that read 'Sanctuary Spa Covent Garden. We both went completely estatic to find out that we were going to the spa in the evening with a treatment and dinner.
Well that present started a huge love affair...
Since that day, I have fallen in love with everything Sanctuary Spa. I've been to the spa twice and when I found out Boots stocked a small handful of their products, I have grown quite a collection.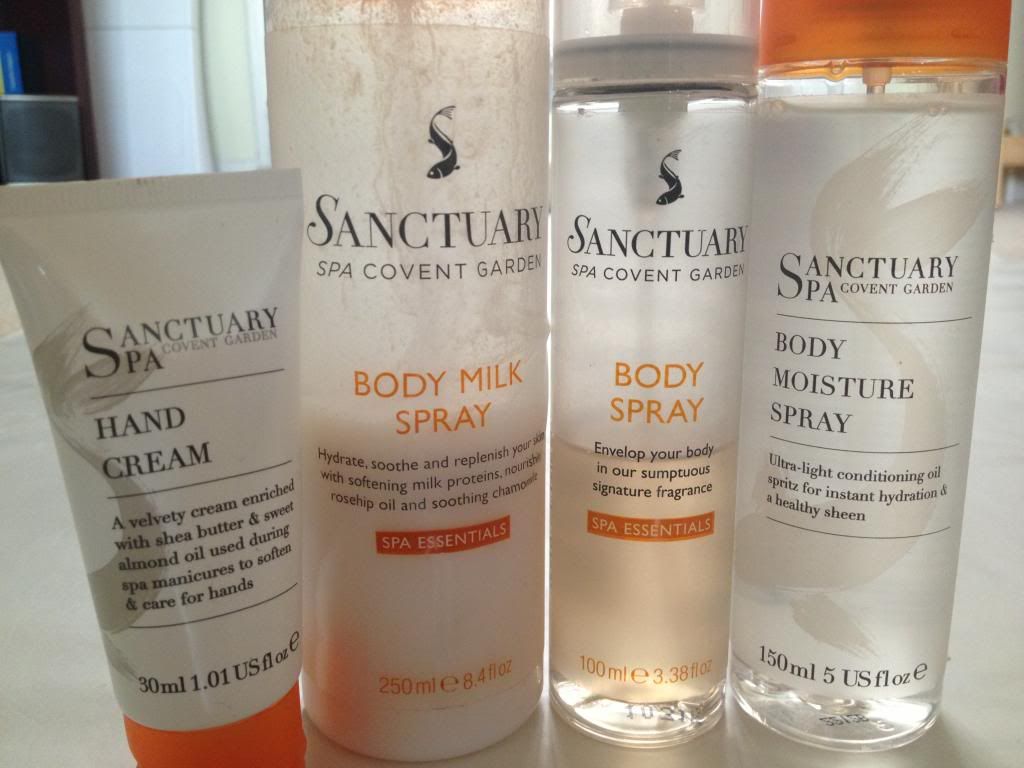 Hand Cream, Body Milk Spray (discontinued), Body Spray and Body Moisture Spray.
Moisturising Butter Scrub, Salt Scrub*, Body Scrub miniature and full size.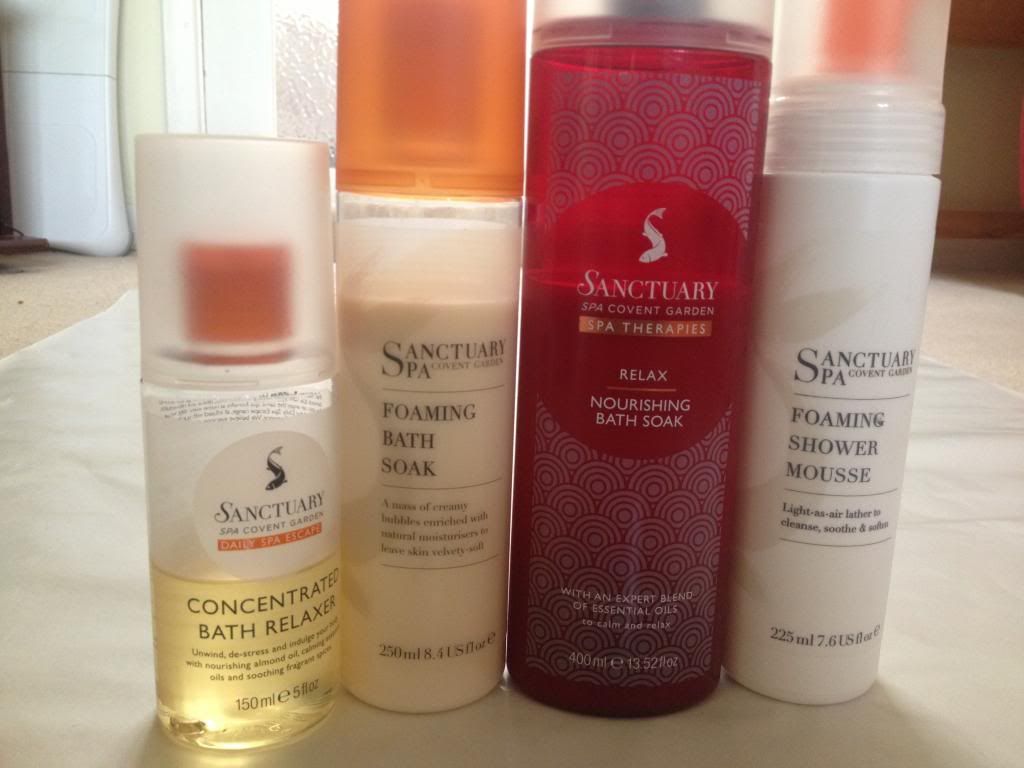 Bath Relaxer, Foaming Bath Soak, Nourishing Bath Soak, Foaming Shower Mousse.
Moisture Rich Foot Butter (I've got the foot scrub too I just can't find it), Illuminating Moisture Lotion (face), Classic Fragrance Candle.
As you can see I have quite the collection, it's almost like an addiction.
If you want a separate review on any of the above products then please let me know!
Most of the products were bought at Boots, the rest were bought when I visited the spa.
My favourite products are the candle, hand cream, foaming shower mousse, body milk spray and the butter scrub. All of the products have that staple
Do you own any Sanctuary Spa products? Have you visited the spa?